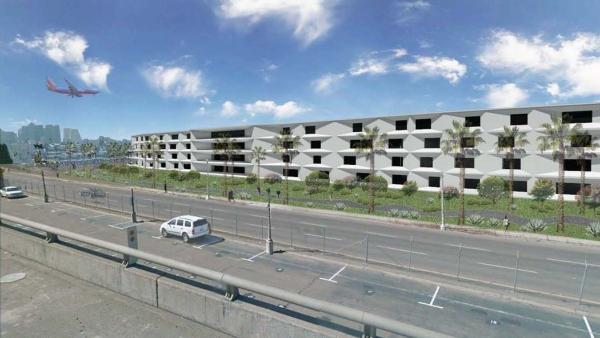 West Sacramento-based Clark Pacific will keep its engineers busy with two high-profile construction projects in San Diego.
The firm will be doing precast concrete for both a new central courthouse in that city and a parking garage and car-rental building at the San Diego International Airport.
Though the actual concrete work will be done at a Clark Pacific plant in Southern California, some of the 80 engineers based at Clark Pacific's plant here will be doing the work up front, said Don Clark, the company's president of business development.
"As a company, we really position ourselves for pre-fabrication," Clark said, adding the courthouse will be the largest pre-cast concrete project in the city's history. With the industry seeing a shortage of experienced concrete workers in the field, he said, precast work allows building pieces, including windows and panels, to be assembled beforehand and shipped to the site, where fewer workers are then needed.
"We've been marketing toward that, and we're seeing the fruits of that marketing," said Clark, who's also a co-owner in Clark Pacific with his brother Bob Clark.
The $300 million courthouse project will replace the city's existing 48-year-old courthouse with a 22-story building consolidating criminal, family and civic courts into one building. Completion is scheduled for early 2017.
Under the contract, Clark Pacific will provide limestone-face, prefabricated and precast concrete for the walls, panels and columns on the new 704,000-square-foot courthouse, which will occupy a full city block.
At the airport, a $317 million project calls for Clark Pacific to provide precast concrete for the cladding and stairs on a two-million-square-foot building at the airport, including car rentals and 5,000 parking spaces.
Between the two jobs, Clark Pacific has about 4,500 worker days to meet under its contracts, Clark said. But the company's found that big jobs lead to more jobs, as the airport contract came from a similar project Clark Pacific did five years ago at San Jose's airport.
The rise in precast concrete also keeps the company busy with projects in Northern California, including several high-rise residential towers in San Francisco and the new Apple headquarters in Cupertino.