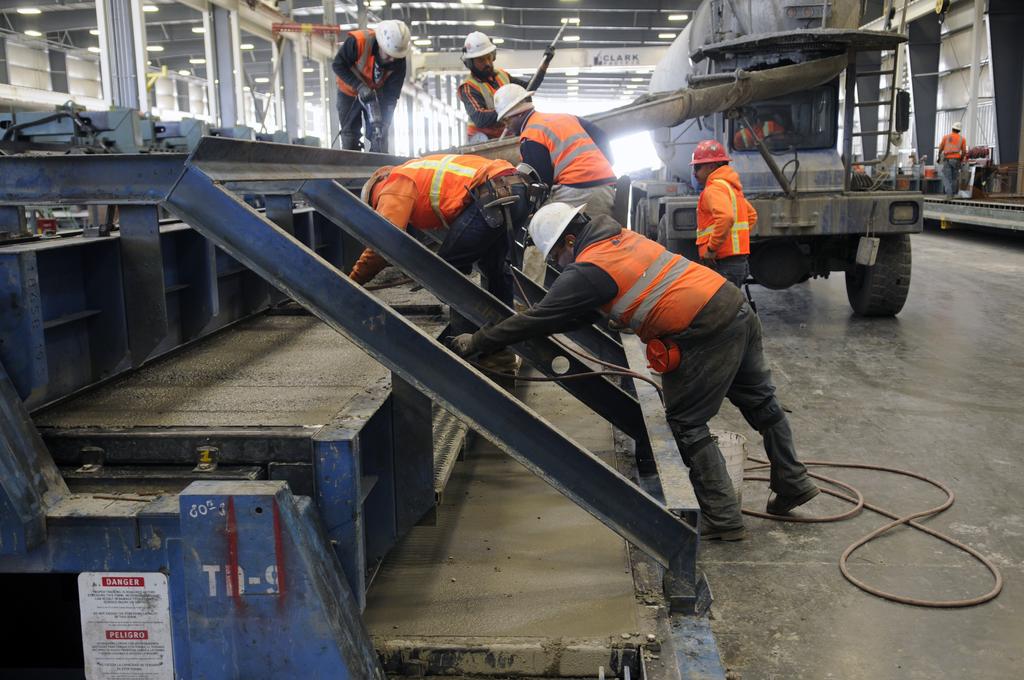 While work outside Woodland on precast concrete sections of the future downtown arena might have been the big topic this week, plenty of other progress is being made at the main construction site.
According to an update sent Tuesday by the Sacramento Kings, this week will mark completion of the sixth concrete slab pour, with two more to go.
Other work this week includes building walls for the arena below the street and plaza level, and pouring concrete for columns, ramps and walls for the practice facility.
Crews also are putting in aggregate over the poured concrete slabs to create space for conduits and piping under the main arena slab.
Once that's done, plumbing utilities will go in the aggregate base, according to the update.
Even with attention focused on the future, the Kings were also going to be considering the present this week.
On Tuesday night, team officials gave the City Council an update on future redevelopment plans for the current SleepTrain Arena and surrounding acreage in Natomas. That arena will go out of use as the team's practice and game site after next season.