Everywhere you go across metropolitan America, the automobile is ubiquitous. In suburbia, half of the developed land is devoted to car parking. In dense cities like San Francisco, streets consume 25 percent of the city's land area – more than all of its parks. In 2007, author and architecture professor
...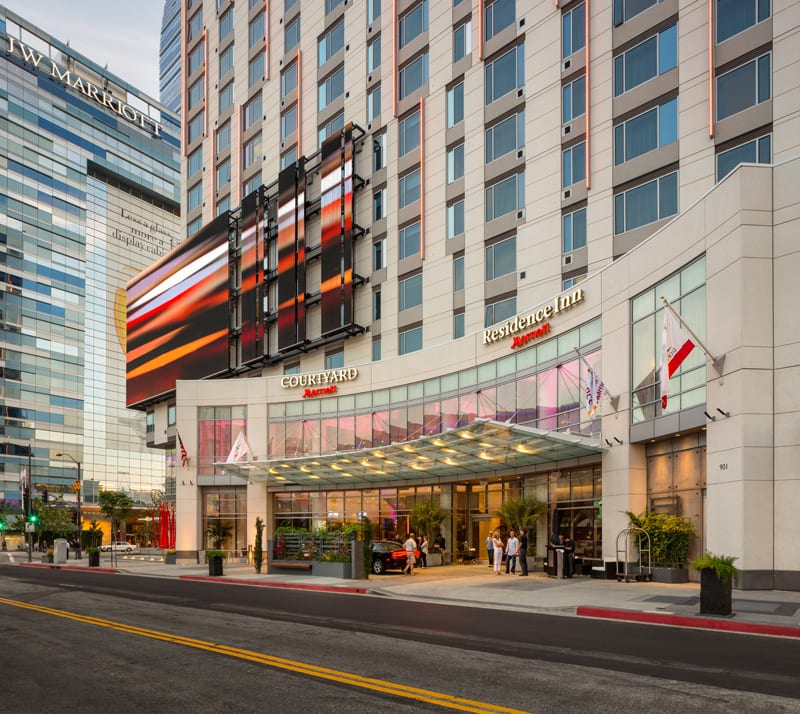 Below is an excerpt of an article originally published in its entirety in the summer 2015 issue of Ascent Magazine, written by Craig A. Shutt. "Designers find integrating materials—masonry, insulation, windows, electrical, plumbing, and more—into precast concrete panels early in the process results in efficiency and economy." Designers long have integrated stone
...
While work outside Woodland on precast concrete sections of the future downtown arena might have been the big topic this week, plenty of other progress is being made at the main construction site. According to an update sent Tuesday by the Sacramento Kings, this week will mark completion of the
...
The precast concrete walls forming the bowl of the new downtown Sacramento arena are a couple months away from the project site. But they're already in production. Representatives from the Sacramento Kings and Clark Pacific gave media a first-hand look Monday at the assembly process for the panels, at Clark
...
West Sacramento-based Clark Pacific said Monday it will be the primary precast concrete contractor for the new downtown Sacramento Kings arena. Under the contract, the company will pour concrete to build the upper and lower bowls of the arena, luxury suites, exit and entrance walls and more than 1,000 steps in
...
West Sacramento-based Clark Pacific will keep its engineers busy with two high-profile construction projects in San Diego. The firm will be doing precast concrete for both a new central courthouse in that city and a parking garage and car-rental building at the San Diego International Airport. Though the actual concrete
...
The San Diego International Airport Rental Car Center (ConRac) project is one of the most high profile buildings that has been added to the San Diego skyline in a number of years.  For quite some time the Airport Authority has wanted to construct a central hub for its rental car
...
Clark Pacific has signaled to Yolo County officials that it wants to begin discussions about adding staff to its work site in the unincorporated portion of the county, which suggests there is a big project in the offing. Though county officials said they weren't certain, Clark Pacific was listed by
...
The Design and Value Engineering Challenge The design-build team for a highrise residential project in downtown Los Angeles were hitting hurdles. The façade system for their 23-story, highly-visible hotel, predominately metal panel and glass curtain wall, was not penciling out. The owner and design-build team tasked Clark Pacific to come
...
Made in Woodland. That's what the new San Francisco 49ers stadium in Santa Clara will read upon completion, eyed in time for the 2014 NFL season. By the end of January, just before the 49ers go to the Super Bowl in New Orleans, the upper bowl of the stadium will
...
WOODLAND (CBS13) – A Yolo County company that is building the walls, steps and risers for the new 49ers football stadium in Santa Clara gave a tour of its progress on Tuesday. About 2,000 risers are being made at Clark Pacific's Woodland concrete plant. If you stacked them all up,
...
Levis 49er Stadium Precast A West Sacramento-based concrete conglomerate - with major production facilities in Woodland - has been named to help build the new San Francisco 49ers stadium in Santa Clara, set to open by the start of the 2014 NFL season. Clark Pacific will manufacture and install about
...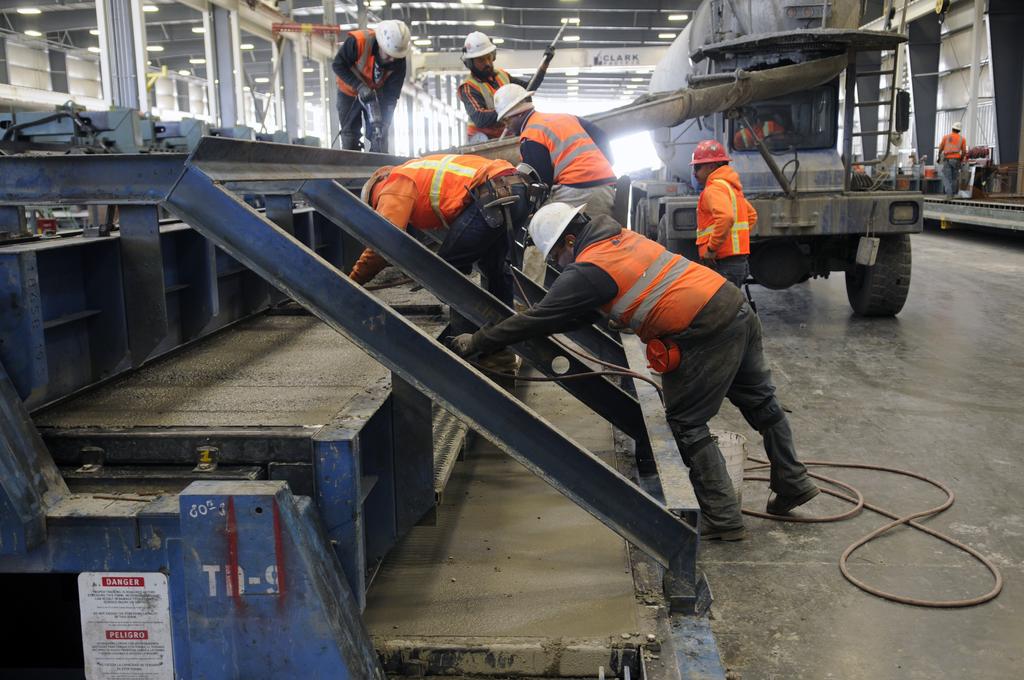 Woodland officials are excited about the new jobs for locals Clark Pacific is creating after the concrete manufacturer won a bid to help build the new San Francisco 49ers stadium. "These are positive developments that will have a significant impact on our local economy," said Woodland Mayor Art Pimentel. "What
...
Clark Pacific has been in the business of precast since 1963, delivering robust and resilient architectural and structural solutions for clients on the West Coast. We have manufactured and erected over 35,000,000 square feet (over 100,000 stalls) of precast parking. We know precast. We know parking. We can help. Structured
...
Precast has become the architectural cladding material of choice wherever superior aesthetics, durability, and construction economy are decisive considerations. Manufactured in its industry certified plants, Clark Pacific's precast solutions combine the benefits of high durability, low maintenance, excellent fire resistance and energy efficiency. This powerful combination makes precast an ideal
...